sustainability manager h/f
Siège Groupe ETAM

DEVELOPPEMENT DURABLE

CDI

HONG KONG

15/05/2019

2019-2147
Beschrijving van de missie
In direct relation with the Head of Global sourcing Asia, you will be in charge of supporting the integration and implementation of the Etam Group Sustainability policy within the sourcing and production area in Asia.

The group CSR policy is built upon five pillars: Suppliers, Clients, Environment, Co-workers and Philantropy.

You will take care of:
1. Working closely with the brands in order to help them achieve their ethical collection objectives.(sourcing of new providers and suppliers)
2. The health and safety aspect in relations to chemicals. (REACH)
3. The environmental programs to reduce waste and energy consumption in the Asian sourcing & production area, directly with the suppliers and vendors.
Profiel
Graduated from a Business or Engineer school, you have worked on a sustainability program for a textile international company for at least 2 years. You have worked closely with suppliers and factories to implement sustainable and compliance programs.
Plaats
HONG KONG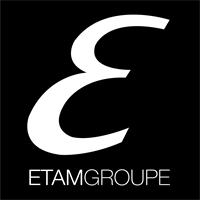 Siège Groupe ETAM
Centenaire et toujours familial, le groupe ETAM, aujourd'hui leader en France, est un acteur incontournable de la lingerie & de la mode dans le monde !
Fort de son identité et de son savoir-faire historique, le groupe ETAM cultive cette relation unique avec sa clientèle au travers de ses marques Etam, Maison Cent Vingt-Trois et Undiz, et d'un réseau de plus de 1400 magasins dans 55 pays.
Les talents de demain relèveront le défi de poursuivre cette success story et auront pour mission de sublimer les 100 prochaines années…