Technical & quality director h/f
Siège Groupe ETAM

CONTROLE QUALITE

CDI

Clichy

30/11/2021

2021-3636
Description de la mission
Reporting to the VP Sourcing Asia, based in Honk Kong, you will manage the technical and quality part for Asian sourced products.

Quality
- Develop and deliver sourcing quality strategy in direct liaison with the group sourcing strategy.
- Ensure robust quality processes are in place and well followed to ensure products are matching brands requirements and standards.
- Develop quality assurance and continuous improvement of our supplier base with the support of relevant KPI's and regular technical audit.
- Implement Self inspection program and well as production start-up control.
- Ownership of the technical and quality SOP in coordination with HQ quality team.
- Anticipate sourcing location changes in order to ensure quality control is done wherever we source.
- Facilitate Quality claim resolution and lesson's learned improvement.

Raw Material (in liaison with Raw Material & Innovation VP)
- Develop and insure implementation of technical SOP for our raw material suppliers
- Ensure process to validate Raw Material quality is well followed.
- Develop accreditation for supplier's internal laboratories (RM and finished good)
- Bridge between sourcing and buying team.
- Management, training and scaling up of our technical and merchandising team.(in Shanghai, Hong Kong and Dhaka)

Technical support:
- Provide technical support to sourcing offices, suppliers and head office in resolving problems.

Product cost and Make up:
- Identify technical and production levers to optimize and reduce the product cost.
- Technically support the reduction of production lead-time and ability to react fast.

CSR Program: Wecare
- Technical support to the implementation of the CSR activities (eco-conception, technical watch and relevance, …)

Innovation:
- Support and relay in Asia to innovation projects
Profil
You want to integrate a european leader in the Lingerie market.

Graduated with a diploma in textile engineering/production, you have a 10 years proven experience as Technical or Quality Director for a fashion company. The knowledge of Lingerie would be a plus.
A fluent english is mandatory for this role.

Localisation du poste
Clichy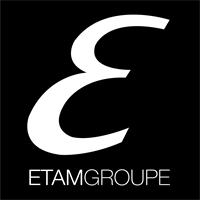 Siège Groupe ETAM
Centenaire et toujours familial, le groupe ETAM, aujourd'hui leader en France, est un acteur incontournable de la lingerie & de la mode dans le monde !
Fort de son identité et de son savoir-faire historique, le groupe ETAM cultive cette relation unique avec sa clientèle au travers de ses marques Etam, Maison Cent Vingt-Trois et Undiz, et d'un réseau de plus de 1400 magasins dans 55 pays.
Les talents de demain relèveront le défi de poursuivre cette success story et auront pour mission de sublimer les 100 prochaines années…
Le Groupe s'engage à travers son programme WECARE, à être exigeant et transparent dans la conception de ses collections, à innover pour une mode plus durable et enfin à placer l'humain dans toutes ses diversités, au cœur du changement.