chief accountant poland h/f
Siège Groupe ETAM

CONTROLE DE GESTION CENTRALE

CDI

WARSAW

12/09/2019

2019-2394
Description de la mission
Reporting to the Country Manager and with direct links with the Europe Accounting Director and the retail business controllers, based in France, you will be in charge of the polish finance department.
You will manage the accoutting dept in accordance with the Accounting Act and tax regulations.
You will prepare payments, employee settlements, tax returns (CIT, VAT, other)
You will be responsible for reporting for GUS, NBP and preparation of the financial statements;
You will represent the Company and will be in contact with state institutions (US, GUS, NBP) and tax authorities;
You will conduct internal projects to improve processes and procedures within the accounting department.
As Finance Manager, you will have to control the budhet for the subsidiary (end of month closings…)
You will be working on different KPI's: sales, margin, stocks and be working closely with the Retail teams.
Proactive, you will have to improve the reportings processes in order to optimize and simplify it for the teams.
For that role, you will manage 3 people.
Profil
Graduated from a Master's degree in Accounting or other relevant field of education (Finance, Accounting, related) you have a 5years experience working in a similar position in an international company.
You have a deep knowledge of financial and accounting systems, SAP – is a must!;,
You have an extensive knowledge of local accounting requirements and taxes and UoR.
Your English is fluent: French would be a plus!
Opendminded and with very good communication skills, you want to discover a new challenge.
Localisation du poste
WARSAW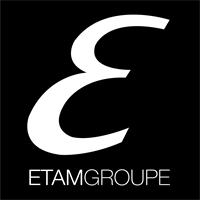 Siège Groupe ETAM
Centenaire et toujours familial, le groupe ETAM, aujourd'hui leader en France, est un acteur incontournable de la lingerie & de la mode dans le monde !
Fort de son identité et de son savoir-faire historique, le groupe ETAM cultive cette relation unique avec sa clientèle au travers de ses marques Etam, Maison Cent Vingt-Trois et Undiz, et d'un réseau de plus de 1400 magasins dans 55 pays.
Les talents de demain relèveront le défi de poursuivre cette success story et auront pour mission de sublimer les 100 prochaines années…