SIEGE ETAM BELGIUM

STAGIAIRE

Stage

Boulevard Bischoffsheim, 11/3 - 1000 Bruxelles (Belgique)

30/08/2019

2017-614
Job description
For our brands Etam and Undiz, we are looking for an intern for minimum 3 months starting end of March 2018. This is the perfect occasion for you to discover an international environment where innovation and disruption are part of our daily work.

Your main tasks will be:
- Provide support on the e-merchandising of both sites;
- Customer Service;
- Community Management;
- Manage projects with influencers;
- Helping on reporting and analysis.
Profile
Looking for a first great experience in marketing and communication ? Are you interested by the fashion and lingerie sector ? Social Media, Influencers and online shopping don't have any secrets for you ? Then join us at Etam Group ! We are looking for candidates for an internship of min. 3 months starting end of March 2018. Preferably Dutch-native with a good knowledge of French.
Job location
Boulevard Bischoffsheim, 11/3 - 1000 Bruxelles (Belgique)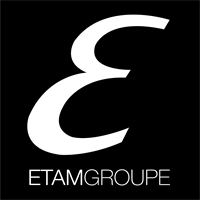 SIEGE ETAM BELGIUM
Centenaire et toujours familial, le Groupe ETAM, aujourd'hui leader européen sur le marché de la lingerie ne cache pas son ambition de conquérir les femmes du monde entier !
Avec ses marques ETAM, 1.2.3 et UNDIZ, le Groupe déploie son savoir-faire inimitable et distille le chic à la française dans plus de 4 000 points de vente répartis dans 51 pays. Les talents de demain relèveront le défi de poursuivre cette success story et aurons pour mission de sublimer les 100 prochaines années…